Outback Sat Phone Rental Available – NT - Northern Territory
- Local Delivery No Matter Where You Are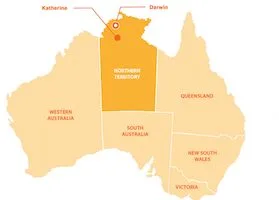 Get Your Satellite Phone Overnight For the very best deals on sat phone rental plans in the (NT) Northern Territory call Rent A Sat Phone Today ! We can set you up with an affordable satellite phone hire no matter where you are located, from as little as $10.00 per day.
Get Your Sat Phone Overnight
With overnight courier to most major cities within Australia, renting a sat phone has never been easier. When you need a satellite phone in a pinch for camping, hiking, business, and travel, Rent a Satellite Phone has you covered.
Hire or rent a satellite phone in the Northern Territory Click Here to get started with a sat phone rental in the (NT)Northern Territory of Australia..