Satellite Phone Hire Available – Sydney
-New South Wales Australia Local Delivery No Matter Where You Are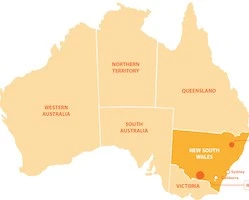 If you are looking to rent a sat phone in Sydney, or anywhere in NSW, Australia, there is no better place than us! We make it easy to get your satellite phone no matter where you are located. You can hire or rent a satellite phone from as little as $10.00 per day. Check us out and rent today !
Sat Phone Rental - Easy, Overnight Delivery
It has never been more convenient to get a satellite phone! We offer an overnight courier that delivers to most major cities within Australia including Sydney or most NSW locations. Learn more about our sat phone plans and get yours today for business, travel, camping, hiking, and more.
Hire or rent a satellite phone in Sydney Click Here